American English File Starter (1st ed.) PDF,MP3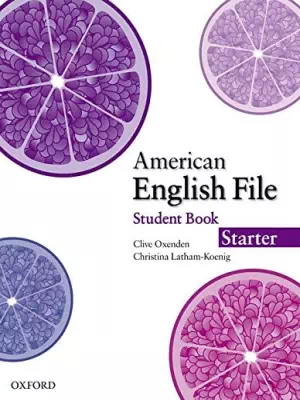 American English File:
Get everyone talking;
Fun, motivating lessons;
Texts and activities use humor, intrigue, and a few surprises to spark conversation.
Emphasis on communicative competence;
A balance of skills, vocabulary, pronunciation, and grammar gets students speaking with confidence.
Study tips focus students on how to learn.
American English File gets students talking thanks to its unique and proven formula combining confidence-building, opportunity, and motivation. High-interest content is organized in lively, achievable lessons, using humor and imagination to encourage students to communicate and enjoy learning English. Solid grammar, vocabulary, and pronunciation foundation carefully supports the work with the four skills and gradually builds students' confidence and performance in English.
Contents
Student's book A & B
Class Audio Cds
Workbook
Worksheet Activities
Teacher's book
Format:PDF,MP3
Size: 568 MB
Series:American English File
Level:Starter
Edition: 1st Edition
Date:2010
DOWNLOAD
American English File Starter (1st ed.) PDF,MP3
Student's book A & B
Class Audio Cds
Workbook + Worksheet Activities
Teacher's book
Related Posts