Cambridge IGCSE First Language English Coursebook Fourth Edition PDF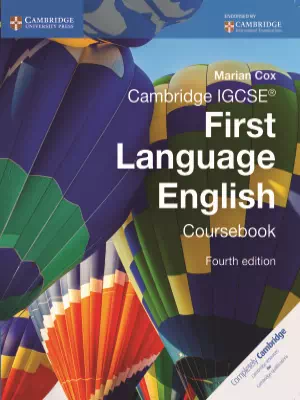 The Cambridge IGCSE First Language English syllabus is designed as a two-year
course for examination at age 16+ for students whose English is of native,
near-native or bilingual standard. It also a wide, relevant and accessible
curriculum tailored to international needs and an assessment scheme which
rewards positive achievement. First Language English is accepted as a UK
higher education entrance requirement equivalent to the same grade at GCSE
or to IELTS 6.5, and is recognised as a suitable foundation for A Level, IB and
Pre-U certificate studies.
Format:PDF
Size:73 MB
Pages:161
Edition: 4th Edition
Date:2014
DOWNLOAD
Cambridge IGCSE First Language English Coursebook Fourth Edition PDF
Related Posts

Cambridge IGCSE: English as a First Language, 3rd Edition

Cambridge International AS  A Level English Language Coursebook