Čeština Expres 1 PDF,MP3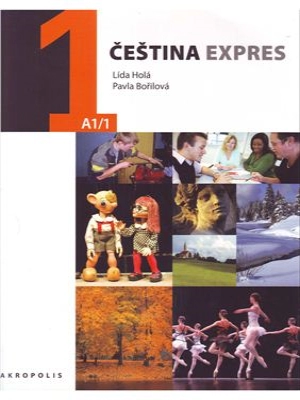 Čeština Expres 1 is a revised and expanded edition of the popular textbook Czech Expres 1.
The textbook is aimed at mastering communicative and practical skills, primarily perception and communication.
Consists of two parts. The first is a monolingual textbook in Czech, a part of which is a novelty – the Workbook.
The second is an Appendix with vocabulary, grammar tables and comments in the student's native language
(English, German and Russian versions have been released; other languages ​​are being prepared for publication).
The texts are complemented by numerous color photographs and original illustrations, including favorite comics.
The set includes an audio CD.

Contents
book
audio
Додаток
Appendix
Приложения
Format:PDF,MP3
Size: 384 MB
Pages:101,68 ,52, 69
Series:Čeština Expres
Level:A1/1
Course language: Czech, English, Russian
Date:2011

DOWNLOAD
Čeština Expres 1 PDF,MP3
Related Posts