Close-Up B2 Workbook with Audio (2nd edition) PDF,MP3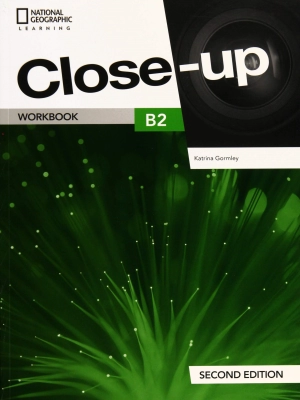 Close-Up B2 WB with Audio (2nd edition)
The textbook is the main element of the course, contains the basic theoretical and practical materials necessary for a successful educational process, is divided into 12 sections, which have 5 spread-less lessons on basic language skills, vocabulary and grammar. Each section ends with the processing of a video clip, the purpose of which is to provide as much information as possible on the topic of the section, expand students' knowledge of the world around them, and present ideas for further discussion.
The themes, texts, audio and video materials remained unchanged, however, the authors redid most of the exercises and assignments. There are now separate sections 'Exam Task' and 'Exam Close-up', which describe the types of exam tasks, and provide step-by-step instructions for their implementation. A new 'Ideas Focus' rubric is also offered with additional questions that encourage students to think, and encourage them to formulate and express their own opinions. Useful expressions for writing and speaking are highlighted separately. After every second topic, there were tasks for repetition and generalization of the studied vocabulary and grammar.
At the end of the textbook, reference materials on grammar are placed (the rules to which there are links in the sections), letters (examples of the design of written works), speech (a list of useful phrases, word combinations, phrasal verbs), a table of irregular verbs.

Contents
Format:PDF,MP3
Size:108 MB
Pages:86
Series:Close-Up
Level:B2
Edition: second Edition
Date:2015

DOWNLOAD
Close-Up B2 Workbook with Audio (2nd edition) PDF,MP3
Related Posts

Close-Up B2 Student's Book with Audio (2nd edition)

Close-Up B2 Video (2nd edition)

Close-Up B2 online materials (2nd edition)