JETSTREAM Upper-intermediate – Teacher's Guide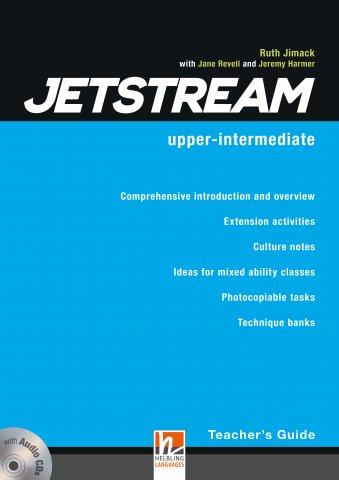 JETSTREAM is a new 6-level digital course for adult learners. Its speed and carefully balanced challenge delivers an enjoyable and stimulating learning experience that prepares students to use their English effectively in work and life.
Interesting contemporary topics to get students talking
A balanced approach to providing confidence
Video with dialogue karaoke to practice realistic speaking
Additional online content for individual or class use
Classified with review, practice, progress checking and development of writing skills
Extensive, comprehensive support for both newly qualified and experienced teachers – in print and online.
Format:PDF
Size: 8.65 MB
Series: JETSTREAM
Level: Upper-intermediate
Language Level: CEFR B2
Date: 2019
DOWNLOAD
JETSTREAM Upper-intermediate – Teacher's Guide