Linguaphone Deutscher Kursus PDF,MP3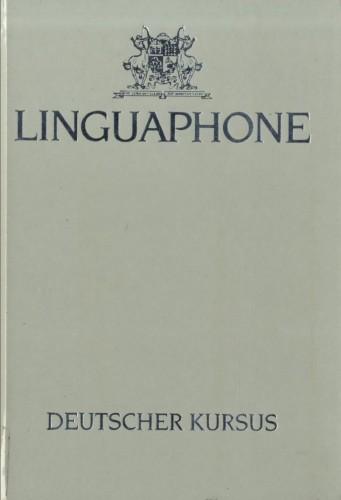 German language course for English-speaking students (all additional materials for the course in English).
In this distribution are:
1. Audio – CD 1-8 and Introduction to the Linguaphone Geman Course – Getting Started CD
2. Text materials:
Linguaphone Deutscher Kursus – the main textbook in German (121 pages).
Linguaphone Deutsch – Study Booklet – a booklet with explanations in English on how to use the course (8 pages).
Linguaphone Deutschkurs – Handbook – explanations and a dictionary for each lesson (161 pages).
Linguaphone Deutsch – Mündliche übungen – Oral exercises (62 pages).
Linguaphone Deutsch – Schriftliche übungen – Writing exercises (81 pages).
Format:PDF,MP3
Size: 509 MB
Series: Linguaphone
Date: 1990
Contents
Linguaphone Deutsch – Mundliche ubungen.pdf 13.07 MB
Linguaphone Deutsch – Schriftliche ubungen.pdf 25.98 MB
Linguaphone Deutsch – Study Booklet.pdf 2.70 MB
Linguaphone Deutscher Kursus.pdf 40.50 MB
Linguaphone Geman – Getting Started CD 11.91 MB
Linguaphone German CD 1 41.53 MB
Linguaphone German CD 2 38.25 MB
Linguaphone German CD 3 44.95 MB
Linguaphone German CD 4 45.60 MB
Linguaphone German CD 5 44.01 MB
Linguaphone German CD 6 51.33 MB
Linguaphone German CD 7 43.59 MB
Linguaphone German CD 8 35.15 MB
DOWNLOAD
Linguaphone Deutscher Kursus