Outcomes Pre-Intermediate Class Audio CDs MP3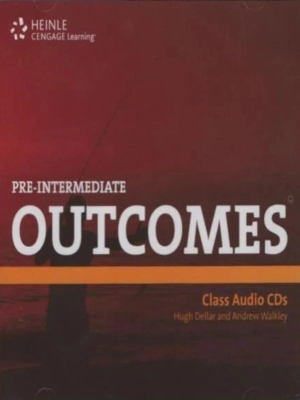 Outcomes compares favorably with many other textbooks used in English courses in Russia by the clarity of setting educational objectives and recording the results. You can clearly see the progress you have achieved in learning English, as well as the amount of knowledge that you still have to master on the way to excellence.
Outcomes Pre-Intermediate – For those who have already studied a little English, understand the most common words and phrases, can exchange information in simple everyday situations, are able to tell basic information about themselves and their family, describe some aspects of everyday life.

Format: MP3
Size:114 MB
Series:Outcomes
Level:Pre-Intermediate
Date: 2010
Edition:1st edition

DOWNLOAD
Outcomes Pre-Intermediate Class Audio CDs MP3
Related Posts

Outcomes Pre-Intermediate: Student's Book + Vocabulary Builder + Video

Outcomes Pre-intermediate Workbook with Key + Audio CD