The Abu-Ghazaleh English-Arabic Dictionary of Accountancy PDF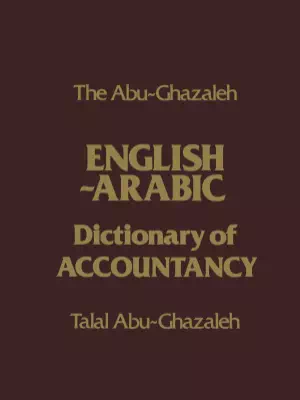 The purpose of this Dictionary is to present, as a first attempt, a unified and comprehensive reference index for the field of my professional specialisation. It is intended to be an accessible tool for the builders of the profession and the makers of its future; and to serve the process of development and creativity. My goal has been to present a nomenclature of terms, to form an integrated language, by which we, the members of the accounting profession, may address the world and each other in one professional language.
This First Edition will allow me to respond to every comment and criticism from you the user in the preparation of subsequent amended editions reflecting the development of our profession. It is a trial endeavour and will not be perfect, but it is God's boon that perfection, although out of immediate reach, should persistently be sought.
Format:PDF
Size: 16,32 MB
Pages:217 p.
Date:1978
DOWNLOAD
The Abu-Ghazaleh English-Arabic Dictionary of Accountancy PDF
Related Posts