Basic Grammar in Use: Workbook (3rd Ed.) PDF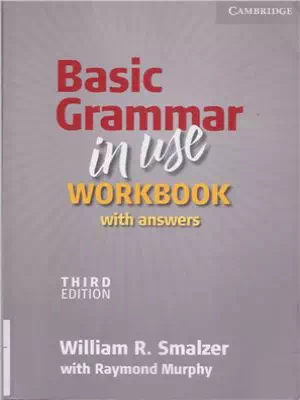 The Grammar in Use series for students of North American English is well known for its simple, clear explanations.
The Basic Grammar in Use Workbook provides students with opportunities to practice difficult grammar points and consolidate their understanding of closely related units in Basic Grammar in Use. This edition offers a wide range of challenging activities, including many new and expanded exercises that present grammar structures in context.
This book includes a complete answer key.
Format:PDF
Size: 4,12 MB
Pages:183
Series:Grammar in Use
Level:Basic
Edition: third Edition
Date:2011
DOWNLOAD
Basic Grammar in Use: Workbook (3rd Ed.) PDF
Related Posts

Basic Grammar in Use (3rd edition)