Phonics and Reading Skills L2 PDF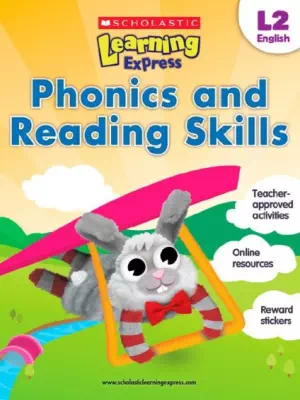 Great for parents! Fun and colorful workbooks filled with teacher-approved activities that are perfect for independent practice at home or enrichment programs.
Activity books come with:
• Fun and colorful pages to make learning exciting
• Quick assessment tests to ensure the child's mastery of each topic
• Motivational stickers to encourage and reward the child
• Completion certificate to provide the child with a sense of accomplishment
Skills Include:
• Identifying short and long vowel sounds
• Identifying diphthongs
• Using contextual clues
• Identifying main ideas and details
• Making predictions
• Sequencing
• Classifying, comparing and contrasting
• Drawing conclusions and inferring For use with Grade 2.
Format:PDF
Size: 7 MB
Pages:81
Series:Scholastic Learning Express
Grade Level : 2 and up
Reading level : 7 years
Date:2013
DOWNLOAD
Phonics and Reading Skills L2 PDF
Related Posts